Leasing
Current figures show that leasing vehicles has become a more popular choice amongst consumers. 4 out of every 10 vehicles are currently being leased, and that figure is rising. Being able to drive more vehicle for the same amount of money or even having a lower monthly payment, along with having a new vehicle every 2-3 years has catapulted leasing into the forefront of every dealership in the nation. The questions still remain:
Is leasing for me?
What are the pro's and con's?
If I lease, who is the best lesser to lease from?
Does it make a difference?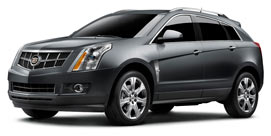 In our many years of experience we have seen monthly payments differ by $70-$80 per month using the exact same vehicle, selling price, and terms. This is simply because one lesser has different residuals (end values) and money factors (interest rates). At TMC we'll help you decide if leasing is your best option. If it is, we will get you the lowest monthly payments possible by comparing the top lessons in the market today, including the manufactures.
We realize that each individual and situation is unique. When you call us, we will help you sort through the questions and personal needs which will allow you to make the best, informed decision and choice for you.
If you are interested in leasing, go to "new cars", build the vehicle that you want and click on "to get a quote" button. At the very end, in additional comments, please note your interest in leasing a vehicle.
Have a question?
Prefer personal assistance?
952-835-9414
Contact Us Now!